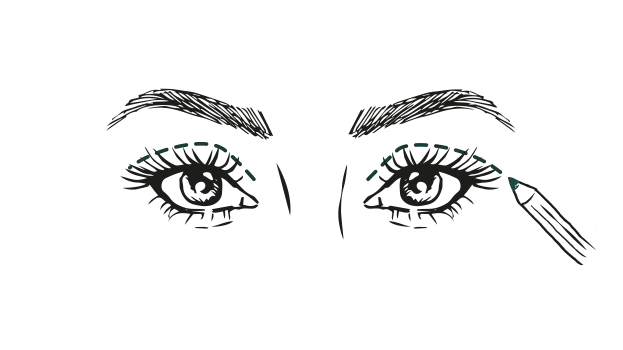 Upper Eyelid Surgery
What is upper eyelid surgery?
Upper eyelid surgery is a minor surgical procedure that can work wonders for people suffering from drooping eyelids. In addition to making you look tired, drooping eyelids can cause headaches. After the eyelid correction, your expression will be noticeably fresher, you will look less tired, and it will be easier to apply eye make-up. Although the difference is subtle, it will make you look years younger, and you will receive many compliments about your radiant appearance.
What does the process look like?
The procedure of upper eyelid correction is as follows:
Online consultation
Operation
Removal of stitches
Recovery
What happens during upper eyelid surgery?
Because eyelid surgery takes place under local anaesthesia, you will be able to eat and drink as usual beforehand. The attending physician starts by marking the skin to show the exact amount of skin that needs to be removed from the eyelid. The excess skin is then removed (along with fatty tissue, if necessary). After the strip of skin has been removed, the blood vessels are cauterised to stop the bleeding, and the incision is sutured. The sutures are placed exactly in the crease of the eye, so that any scarring that remains after the recovery will be virtually invisible. The entire procedure takes only 45 minutes.
Upper Eyelid Correction Results
At Faceland Clinics, we perform upper eyelid surgery on a daily basis. Take a look at some of our stunning results below.
HOW DOES THE ONLINE CONSULTATION WORK?
HOW DO I BOOK A CONSULTATION?
HOW OLD DO I HAVE TO BE FOR THE SURGERY?
ARE THE DOCTORS TRAINED?
HOW LONG DOES THE SURGERY TAKE AND CAN I BE SEDATED?
WILL THERE BE A SCAR?
WHAT SHOULD I KNOW ABOUT RECOVERY AND WILL I BE RESTRICTED FROM DOING ANYTHING AFTER THE PROCEDURE?
WILL I NEED TO COME BACK FOR A CHECK-UP?
WHAT SHOULD I KNOW ABOUT PAYMENT AND ARE THERE ANY ADDITIONAL COSTS?
I HAVE MORE QUESTIONS